So, to conclude this project, I would like to give my more personal reflections towards the development of this project as a whole and my personal, honest thoughts on the subject, even if it may seem that this would be outside the professional boundaries and more a complaint than anything else.
Previous posts would cover a lot about the changes made in the game and how I personally handle with the changes, adapt with the marketing strategies and research a lot of what makes a mobile game app the way it is. Reflectively, there are a lot of issues with the game and some are made by either foresight, lack of experience in dealing with the situation and a lot of getting changes to ensure that it is available without breaking copyright to the extent I can, especially with fonts since I had issues with that and had to replace all the text fonts with something else.
This project has been a learning experience, one that I would say that it would be something that I would remember. For one, taking the initiative in something is something that I never thought about during production. I had to do this in order to make others listen or I'd get ignored for the most part and it honestly was one of the most frustrating and yet exhilarating feeling that I never had my whole life, and that this project has taught me a lot about the basics of collaboration, project management and some of the most basic aspects of fundamental knowledge for producing something like a mobile game alongside how it was marketed based on different countries and how it works.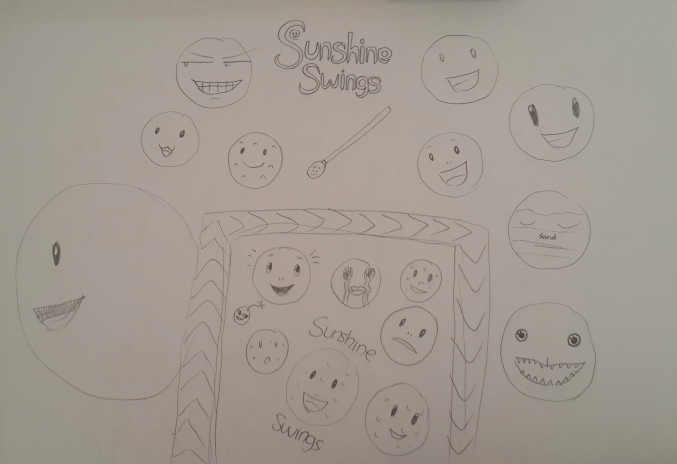 With it's good comes its bad and this project taught me elements of frustration and reflection that I would hopefully take with me in the future as something that can shape myself into whatever comes next. Being hopeful isn't something that I would normally be complacent about, but this project has made me changed a few perspectives and allows myself to be a lot more flexible than before. And with that, this shall conclude this project's post mortem. (Unless an addendum is needed, which may or may not be necessary)
Sunshine Swings is now out on Google Play.